The New Yorker Magazine cover mocks Palin's foreign policy experience.
The New Yorker is published weekly, has a circulation of over 1 million, and an 88 year history.
Palin's latest gaffe as reported
Politico
, involves yet to be released parts of the Couric interview:
when asked to discuss a Supreme Court Case other than Roe v. Wade ...
she could not name a single one.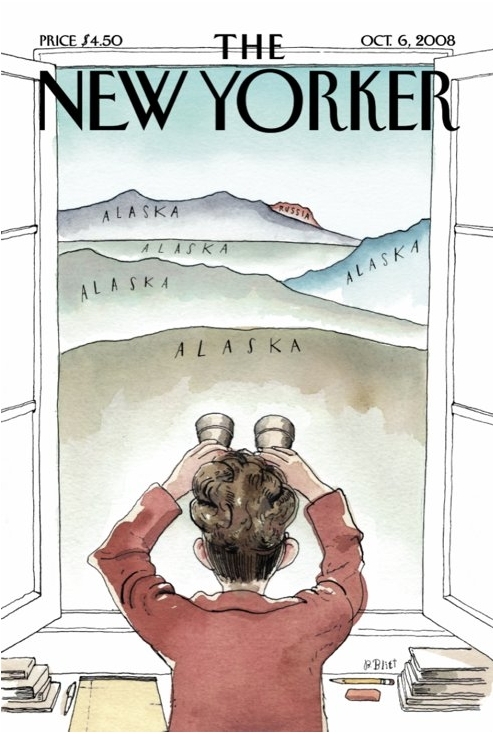 Washington Post's Howard Kurts
reports:
And the worst may be yet to come for Palin; sources say CBS has two more responses on tape that will likely prove embarrassing.
While some journalists say privately they are censoring their comments about Palin to avoid looking like they're piling on, pundits on the right are jumping ship. MSNBC's Joe Scarborough says Palin "just seems out of her league." National Review Editor Rich Lowry called her performance "dreadful." Dallas Morning News columnist Rod Dreher described the interview as a "train wreck." Conservative columnist Kathleen Parker urged Palin to quit the race, saying: "If BS were currency, Palin could bail out Wall Street herself."